James Brandon Lewis Trio
Power Trio
Friday 28 October 2022
20:30

Program already took place.
Program sponsors: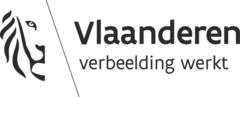 Venue info
Sitting audience Type of audience
19:30 Doors open from
Prices
€ 20,00 Presale price
€ 14,00 Presale price students *
28/10/2022 18:00 Presale ends at
€ 22,00 Entrance price
€ 16,00 Entrance price students *
Share on facebook
De rijzende ster op tenorsax

'a saxophonist who embodies and transcends tradition' (The New York Times)
beluister

In 2017 speelde de Amerikaanse saxofonist James Brandon Lewis (°1983) een verpletterend concert in de Singer. Het handvol toegewijde jazzfans dat hierbij aanwezig was vergeet dit wellicht nooit meer. Inmiddels behoort James Brandon Lewis tot de meest toonaangevende jazzmuzikanten van het ogenblik. Zo verkoos JazzTimes Magazine hem als 'Top Tenor Saxophonist' en bekroonde Downbeat Magazine zijn 'Jesup Wagon' als album van het jaar. Een jaar eerder verkoos het tijdschrift hem trouwens reeds als 'Rising Star Tenor Saxophonist'.

James Brandon Lewis nam diverse albums op als leider met sideman waaronder William Parker, Chad Taylor, Aruan Ortiz, Jamie Branch, Kirk Knuffke en Anthony Pirog. Aan zijn spel hoor je dat hij goed heeft geluisterd naar tenorgiganten zoals Sonny Rollins, Albert Ayler en David Murray. Maar hij verwerkt deze invloeden tot een hoogst persoonlijke en eigentijdse stijl met ritmes uit funk en hiphop.
Artists:
James Brandon Lewis - Tenorsax
Chris Hoffman - Cello
Max Jaffe - Drums