David Murray Trio
Amerikaanse saxofoonlegende

Program sponsors: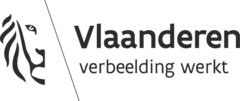 Venue info
Sitting audience Type of audience
19:30 Doors open from
Prices
€ 24,00 Presale price
€ 18,00 Presale price students *
01/05/2023 18:00 Presale ends at
€ 26,00 Entrance price
€ 22,00 Entrance price students *
Share on facebook
Amerikaanse saxofoonlegende
In 2019 speelde het David Murray Trio met Ingebrigt Håker Flaten en Paal Nilssen-Love een verschroeiend concert in de Singer. Nu komt hij terug met alweer een straffe ritmesectie: bassist Luke Stewart (James Brandon Lewis Trio, Irreversible Entanglements, Heroes Are Gang Leaders, ...) en drummer Russell Carter.

Saxofonist David Murray – bij het grote publiek vooral bekend van het World Saxophone Quartet – maakte een aantal van zijn allerbeste platen in trioformatie. Beluister hiervoor 'Sweet Lovely' met Fred Hopkins en Steve McCall of 'The Hill' met Richard Davis en Joe Chambers. Beide albums zijn zondermeer hoogtepunten uit de jazz van de jaren '70 en '80. Het concert op 1 mei is dan ook een must voor de ware jazzliefhebber! Enige concert in België!
Artists:
Luke Stewart - Bas
David Murray - Tenorsax
Russell Carter - Drums