Mr. Paul & The Lowriders
Try-out
Friday 21 October 2022
20:30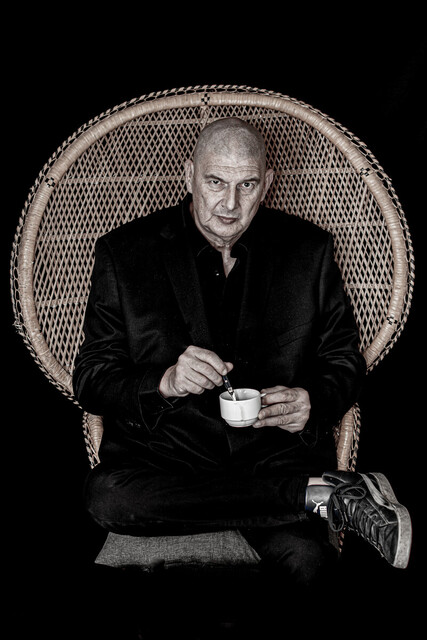 Venue info
Standing audience Type of audience
19:30 Doors open from
Prices
€ 18,00 Presale price
€ 15,00 Presale price students *
21/10/2022 19:30 Presale ends at
€ 20,00 Entrance price
€ 17,00 Entrance price students *
Share on facebook
Mr. Paul & The Lowriders - Try-out
Mr. Paul & The Lowriders is het nieuwe project van Monsieur Pol, Nonkel Paul of Lange Polle van Triggerfinger. Wie kent er Paul Van Bruystegem niet?
De voorbije maanden was hij samen met Alain Louie, Stoy Stoffelen en tal van andere muzikanten/zangers druk aan de slag met muziek onder eigen naam. Dat resultaat van bluesy psychedelica en psychedelische poprock komt in het najaar van 2022 uit, verzameld op een nieuw album. Verwacht onversneden muziek in zijn puurste vorm zoals we van hen gewoon zijn.
Deze zomer is hij te live bewonderen als bassist bij Triggerfinger en bij Tijs Vanneste & De Pelikanen. Dit najaar trekt Paul Van Bruystegem voor het eerst live met zijn nieuwe muziek naar de clubs.
We zijn dan ook fier dat we met De Singer de spits mogen afbijten. Kom en ontdek Mr. Paul & The Lowriders!