Louise van den Heuvel
try-out Jazzlab Series
Tuesday 16 May 2023
20:30

Program sponsors: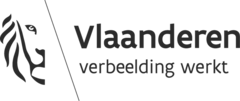 Venue info
Sitting audience Type of audience
19:30 Doors open from
Prices
€ 14,00 Presale price
€ 12,00 Presale price students *
16/05/2023 18:00 Presale ends at
€ 16,00 Entrance price
€ 14,00 Entrance price students *
Share on facebook
Try-out Jazzlab Series
Louise van den Heuvel (°1997) is een van oorsprong Nederlandse bassiste die in geen tijd een reputatie heeft opgebouwd in de Belgische jazzscene. Ze is gefascineerd door hedendaagse klanken en de elektronische jazz in het bijzonder. Ze speelt o.m. met The Gallands, het Bruno Vansina Trio en is actief met Dishwasher_, Zwangere Guy x Lander Gyselinck.
Voor haar carte blanche nodigt ze goed volk uit: Hendrik Lasure (schntzl, An Pierlé, Bombataz,...) is een van de meest veelzijdige stemmen van zijn generatie, Sam Comerford (Thunderblender, warm bad,...) een meester op zowat alle saxen, en Daniel Jonkers (Profound Observer, Pauline Leblond Double Quartet,...) nog zo'n kanon die inzetbaar is in elke context. Ze zijn intussen begonnen met repetities en presenteren hun album tijdens de JazzLab-tournee.
Artists:
Daniel Jonkers - Drums
Louise Van Den Heuvel - Bas
Sam Comerford - Sax
Hendrik Lasure - Piano